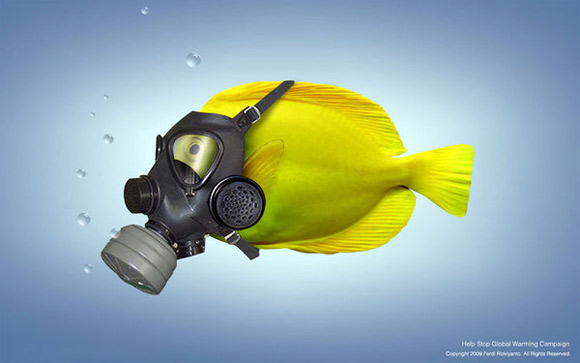 Something that seems forgotten lately is the discussion about global warming. So I thought I might as well bring that up with some cool and genius illustrations of campaigns on this particular case.
The changes in our climate are still progressing whether we like it or not, and that is why several organizations and artists have made these posters to make you still be aware of it, and of course for the world's leaders so they can make a difference. People and organizations involved in the creations of the illustrations are for instance Word Wildlife Fund (WWF) and artist Luis Afonso.
The posters are also speaking for the animals that can't help it but accept the consequences of global warming that is obviously destroying the ecological system day by day.