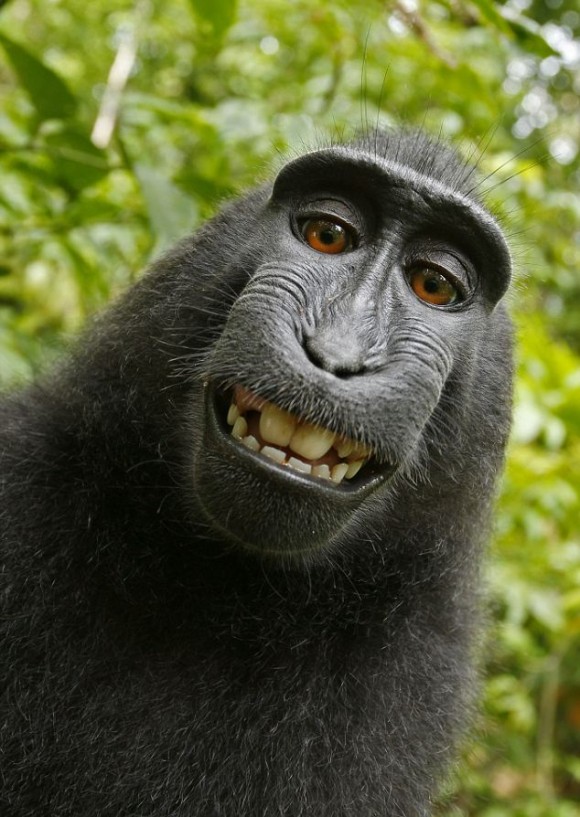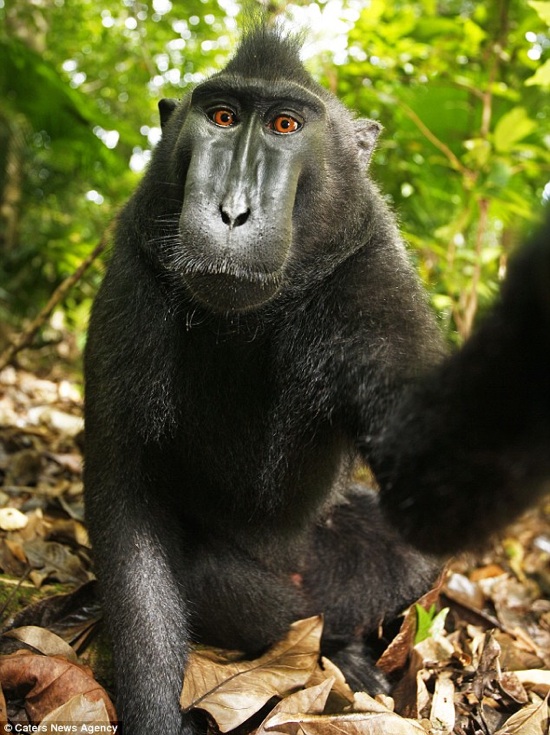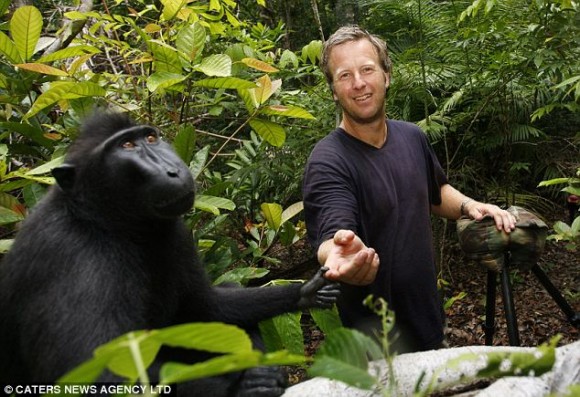 While wildlife enthusiasts photographer David Slater was touring a national park in North Sulawesi, Indonesia, the award winning photographer left his camera unattended and a crested black macaque monkey grabbed it and feeling free to shot a series of self-portraits with a smile.
The sound got his attention and he kept pressing it. At first it scared the rest of them away but they soon came back – it was amazing to watch. He must have taken hundreds of pictures by the time I got my camera back, but not very many were in focus. He obviously hadn't worked that out yet. – Daily Mail
Photos by David Slater & Caters News Agency in a monkey's way of photography sense.