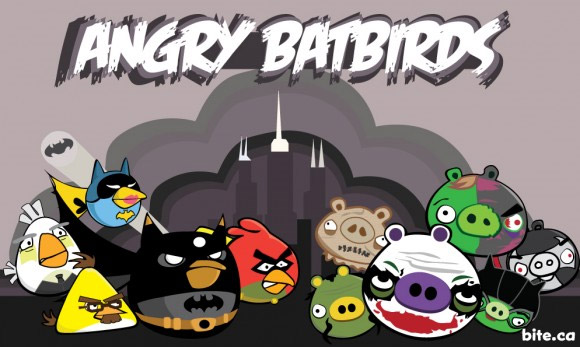 If you own an iPhone and you play this game called Angry Birds all the time you will recognize all these cute bird characters represented here. They are a special edition with a design that is inspired by Batman.
The website Bite has come up with this where they have given all the Angry Birds a makeover. You have everything from Angry Batman and Robin to those enemy pigs like Joker Pig and Catwoman Pig.
It's something different and fun, and I know that they have several editions of the iPhone game but they don't this one which would be really nice if they had, but who knows, maybe they will?