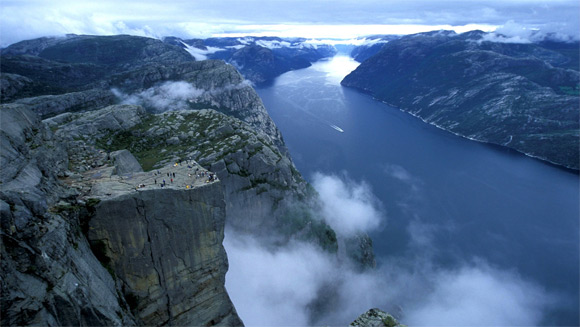 Preikestolen or Prekestolen, also known by the English translations of Preacher's Pulpit or Pulpit Rock, is a giant cliff 604 metres (1982 feet) above Lysefjorden, in Ryfylke, Norway. The top of the cliff is approximately 25 by 25 metres (82 by 82 feet) square and almost flat, and is a famous tourist attraction in Norway.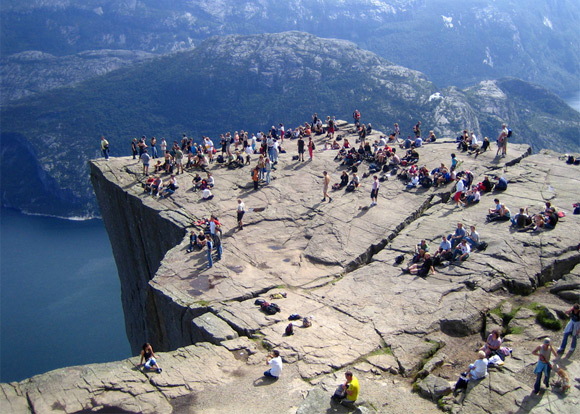 During the four summer months of 2009, approximately 130,000 people took the 3.8 km hike to Preikestolen, making it one of the most visited natural tourist attractions in Norway.
A trip to Preikestolen from the closest car park and Norwegian Mountain Touring Associations-staffed refuge, Preikestolen fjellstue, takes about 3-4 hours for a round trip hike. The parking facility and hut are about one hour from the city of Stavanger by ferry and car.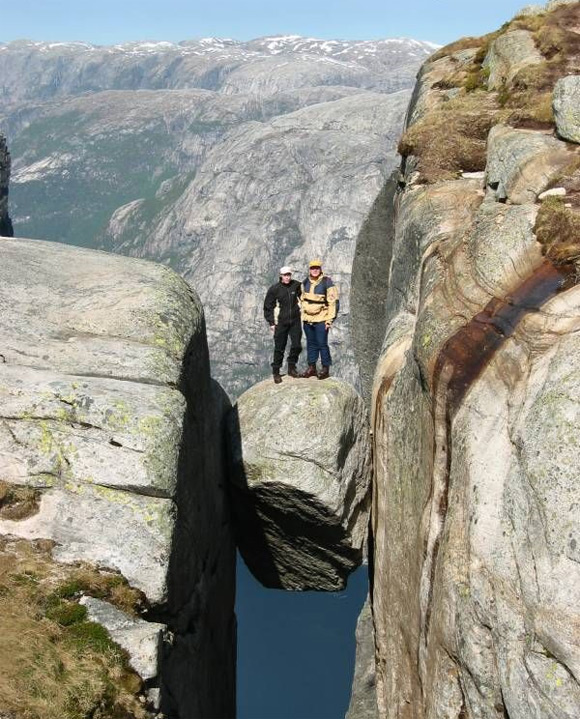 The walk to Preikestolen is very steep in places. The hike takes 1-3 hours depending on how experienced you are. The walk is not recommended in winter and spring when there is snow and ice and the track may be slippery. Best season is from April to October.
By: Wikipedia