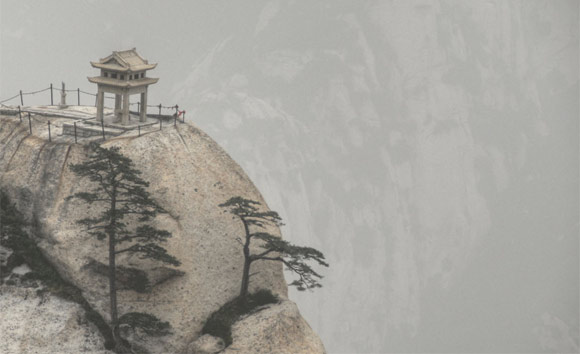 Strangely-shaped granite peaks, amazing scenery, beautiful sunsets and striking heights. The Yellow Mountains in eastern Asia is really something every person should experience.
The world's highest bridge, The Bridge Of Immortals, is situated in the Yellow Mountains, also known as Huangshan. From the bridge you will have a breathtaking view, and see how the clouds are touching mountainsides beneath you.
On the way up to the top of these mountains there are a lot of steps on steep cliffs you need to climb. They even have an optional side hike called the "South Heavenly Gate" which has 3 planks that you can balance on while holding on to a big chain that will keep you close to the cliff walls so you don't fall. If you fear height, you probably shouldn't take all the rough trips up the cliffs of the Yellow Mountains, but that has to be the only excuse, because it's truly worth it.
When speaking of amazing heights you should take a look at this travel spot in Norway called Preikestolen.