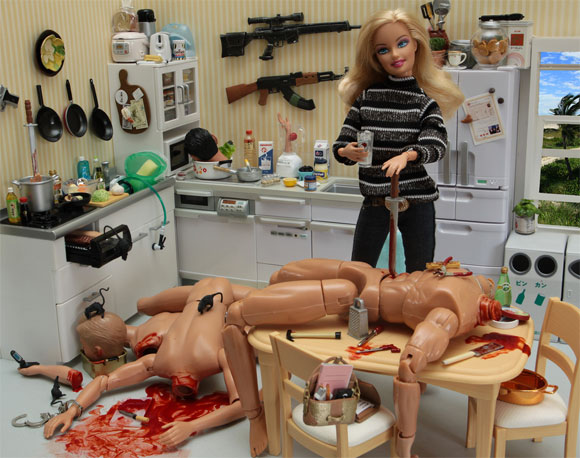 There is not much to say about what you see in the pictures, except that the scenarios really remind of "Dexter", the TV show serial killer. Doll photographer Mariel Clayton obviously got inspired by that TV show, and wanted to represent a innocent and gorgeous doll like Barbie as a cruel serial killer.
Barbie's victims are almost always Ken, but sometimes you can see another Barbie victim too, and the photos are so bizarre that not everybody would think they're tasteful. Barbie has always the same grin on her face, and in many of the photos she is sitting with her legs crossed enjoying a cigarette while Ken is chopped up in blood next to her – really odd!
If you'd into bizarre things and would like to see more, you should take a look at these very strange tools that are mixed with different body parts.