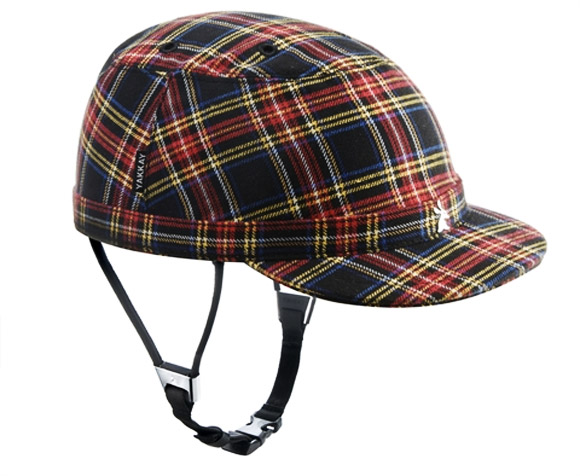 It wasn't cool when you were twelve and it's still not. Wearing bicycle helmets have never been awesome. Well, until now.
Danish company Yakkay has come up with a line of cool bicycle helmets that don't at all look like the ones we're used to. They produce helmets to look like regular hats, caps, etc. You can choose from denim caps to fedoras. The design makes them look unsafe, but believe me, the construction underneath is still the same as in every bicycle helmet.
The fun part is that you don't have to buy new helmets every time you want a different look, just take off the cover and change it with a new one. It's just brilliant! When purchasing one of these helmets you should consider pairing it up with these awesome Thriller headphones.