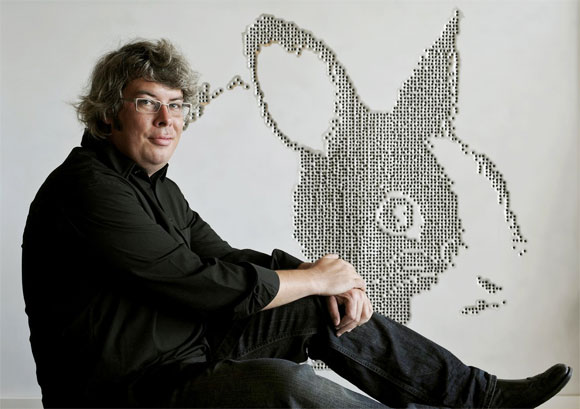 Walton Creel makes shooting look so innocent. The Alabama-based artist uses a rifle with .22 caliber bullets and shoots on 4′ x 6′ white painted aluminum panels to make great images of beautiful animals in the Southern wildlife. Animals that often get shot during hunting, like deer, rabbits, owls and other birds.
His project is called De-Weaponizing The Gun and from far away it doesn't look like bullet shots, so it is more interesting to study the art pieces when they are near.
His work has also been on exhibitions where the irony of a deadly weapon and sweet nature is expressed.