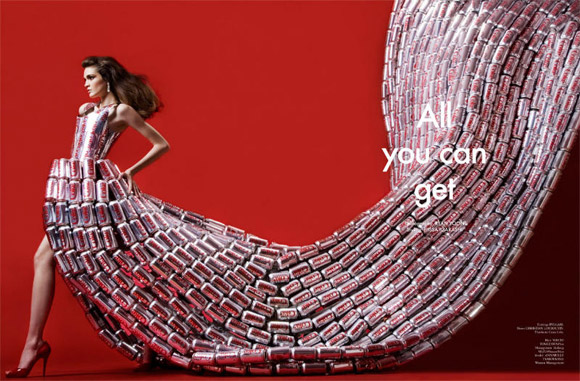 For the premier issue of Virgine Magazine, photographer Ryan Yoon shot photos of several dresses made from unusual materials. Well, not unusual in particular, but as dress materials they're rather weird!
You have the candy dress, the Coke dress, the Teddy bear dress, the Puppy dress, you name it! They are all worn by supermodels like Cintia Dicker and Valeria Dmitrienko which of course make it all look so fashionable and haute couture.
While you enjoy looking at the dresses or maybe the models, you can also have a look at these t-shirts made out of leaves, yes that's right.