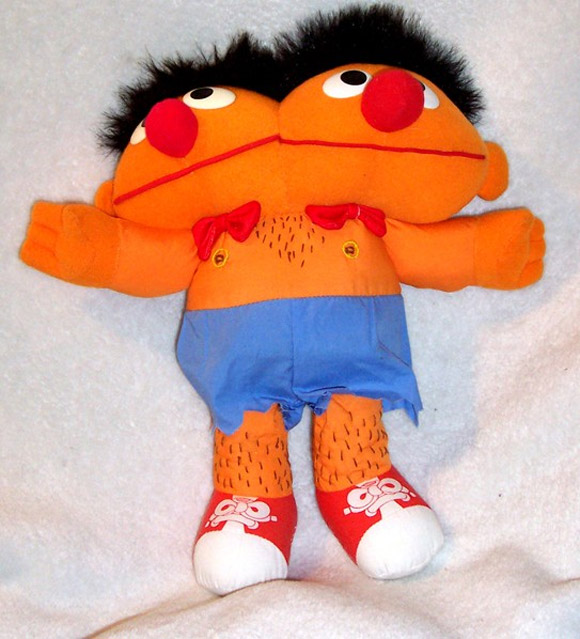 Some will think they're cute while others will shrug a bit and say that they're creepy and weird. I'm talking about the Franken Toys. It is basically two toys stitched or sewn together so it look like a new toy. Artist Rachel Peters is the one that is in charge of the Franken Toys.
They are actually "rescued" toys that has been fixed by her, and now she is selling them for about $75 a piece. They could make a child happy, or maybe you yourself as an adult are into unique toys? Then you should adopt one because no one has a toy that looks like these, they are one of a kind. In her collection you can find known toys as Garfield, Mickey and Mini Mouse, and Tele Tubby.
Other unique toys are these little Zombie Simpsons that are so cute it's unbelievable.