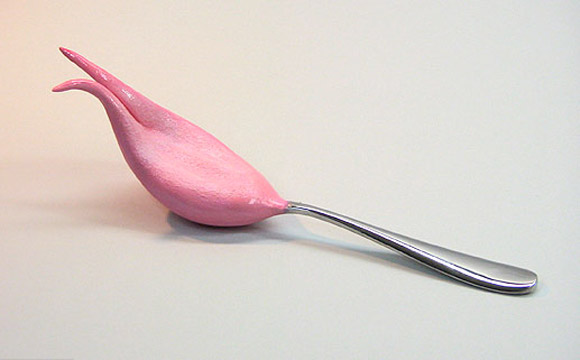 Bizarre is the right word for these sculptures. Not like any other sculpture, that is for sure. Philadelphia-based artist Joseph Barbaccia makes weird objects that contain some body parts. That means that the sculptures are half body parts, half kitchenware, or half weapon, and even half tools.
You can see everything from hands to ears. It is definitely an unique idea but for some this will look creepy, so his work is definitely for the edgy ones. Barbaccia calls this project "Integration", and it is one of his works that has taken expression to another level.
Another example on surrealism are these self-portraits by photographer Manu Pombrol.