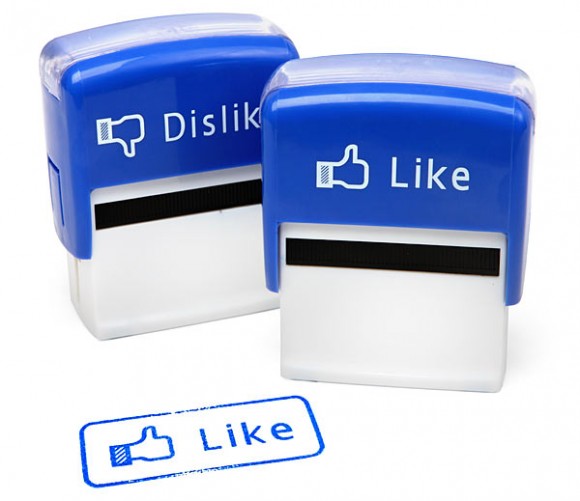 Ever wanted to do "Like" just like Facebook in real life? Now, you don't have to hit the button anymore, with this cool set of stamps, you just stamp it. And that's not all, it comes with a dislike feature as well, in case you don't like something physically or you like to protest to Facebook to include a dislike button. Ok, that's a stupid statement, really, forgive me..
Anyway, here's what the product description says:
Each Like/Dislike Stamp Set comes with two, self-inking stamps (that's why we call it a set). Use the Like stamp for things you like and the Dislike stamps for things you don't like. For instance: we like origami – so though we will probably crush the little paper swan, we're gonna stamp it with the Like stamp. We don't like TPS reports, so we'll save the Dislike stamp for that. And why did we provide these further instructions and examples for such a straight forward product? Simple: to fill up space. YAY. Get your Like/Dislike Stamp Set today, and ink up your future with your opinion tomorrow.