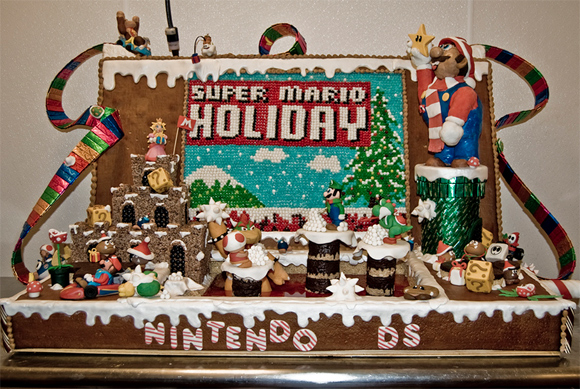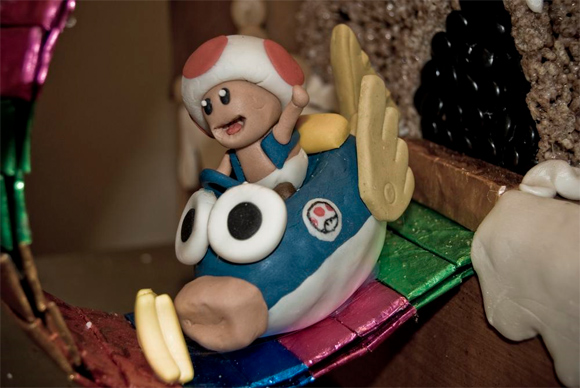 A gingerbread collection on geek culture wouldn't be complete without some sort of Super Mario reference.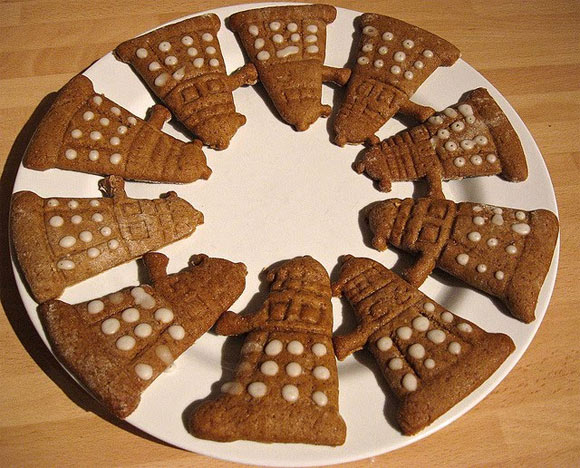 The Daleks from British science fiction television series Doctor Who.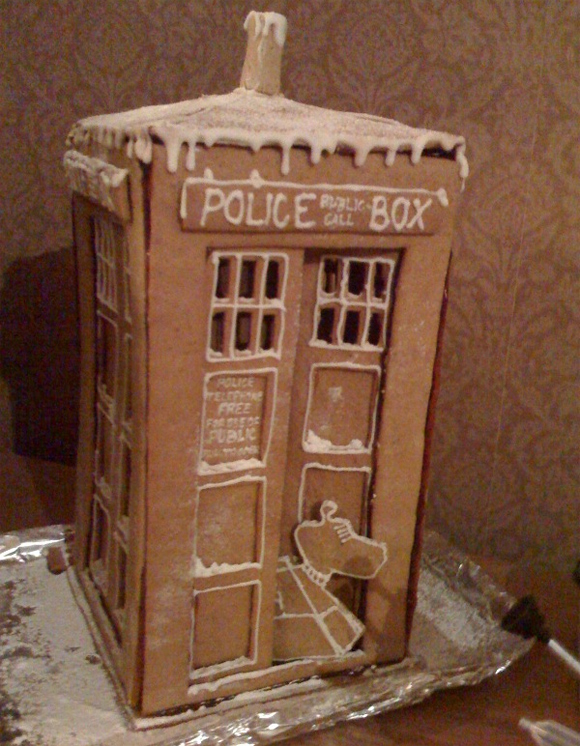 Police Box from television series Doctor Who.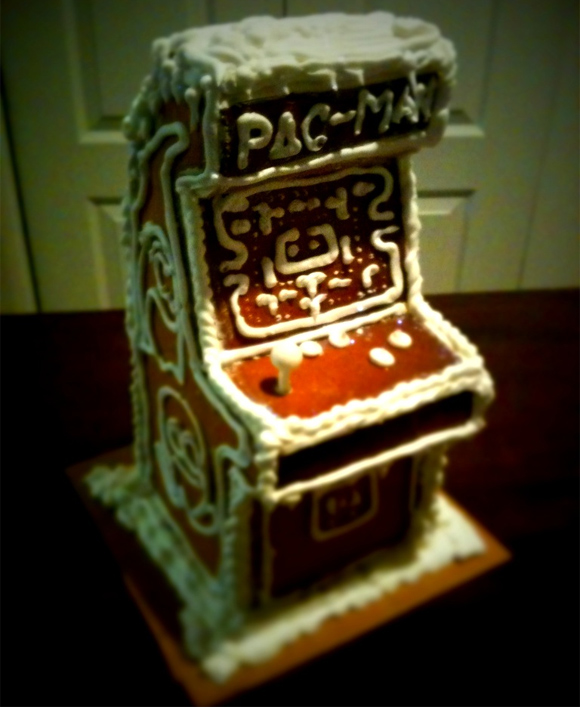 Gingerbread Pac-Man arcade game.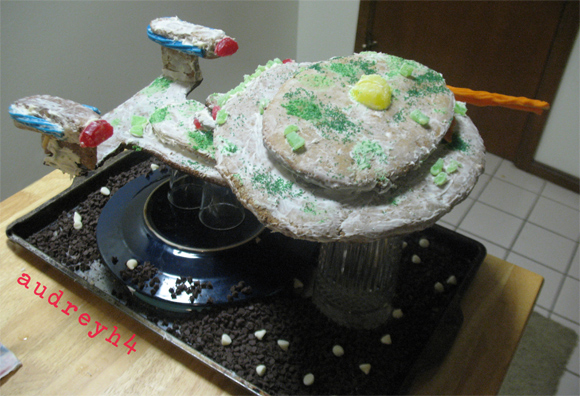 The Star Trek GingerBorg Enterprise is a gingerbread replica of the Enterprise D.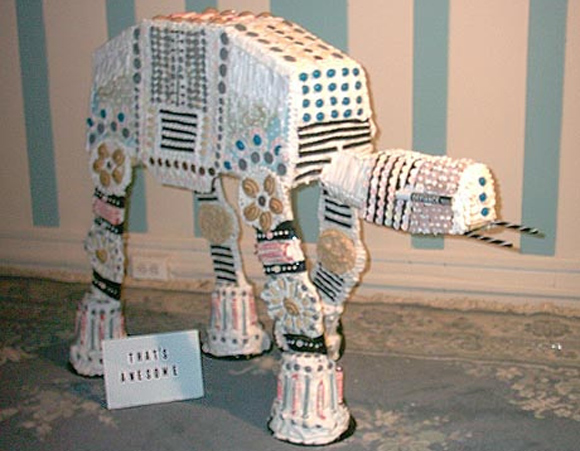 A Gingerbread AT-AT from Star Wars. As the card says, that's awesome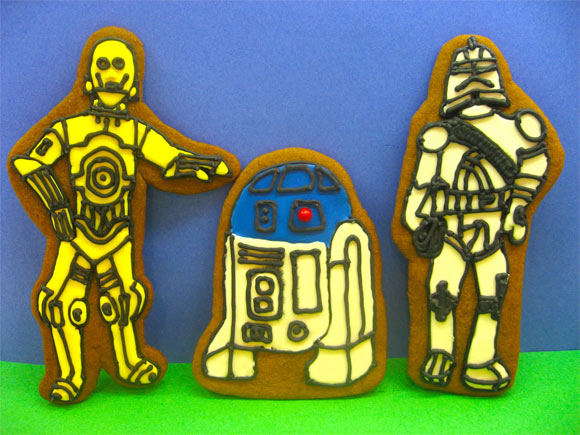 c3po, r2d2 and Stormtrooper gingerbreads.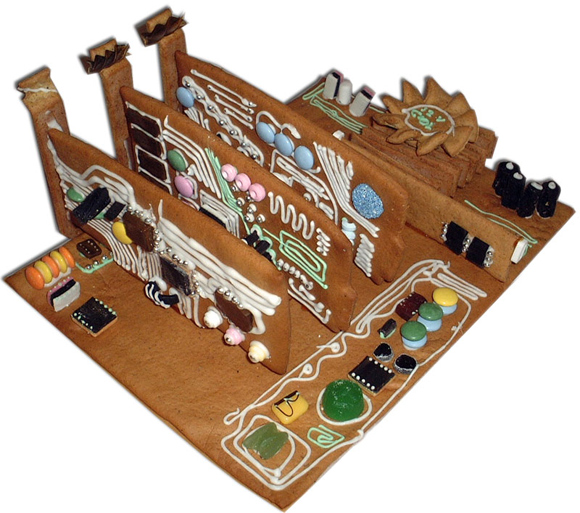 The gingerboard, gingerbread motherboard, was created in Sweden by Benny, Monica, Anna-Maria and Erik.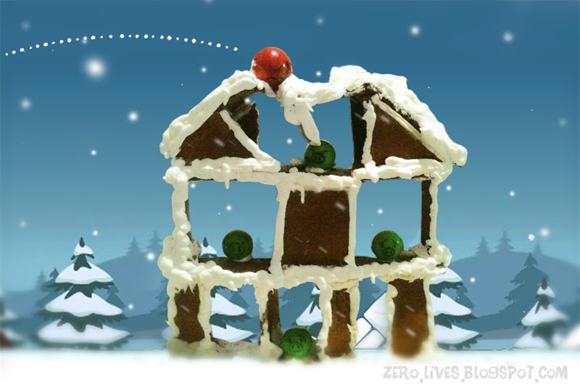 Angry Birds themed Gingerbread house.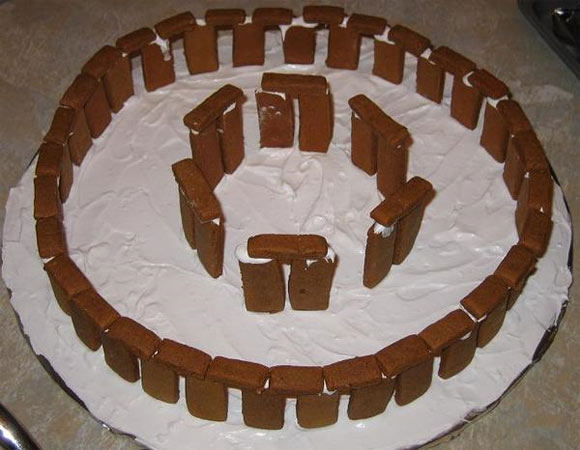 A Gingerbreadhenge, stone hedge replica made out of gingerbread.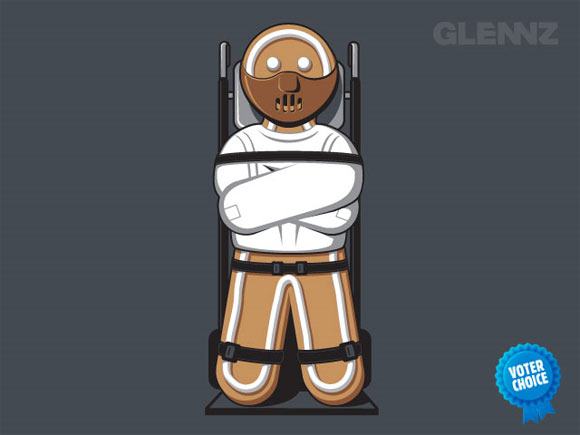 Hannibal Lecter as gingerbread T-Shirt, made by famous illustrator Glennz.