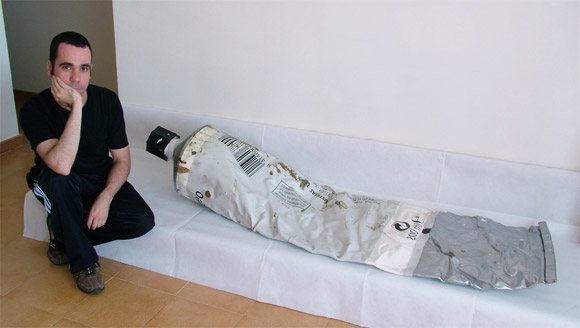 The macro setting on your camera can make small things look bigger. That was the inspiration of Spanish artist Romulo Celdran. He takes regular everyday items like rubber gloves, sponges or match sticks, and makes them in an oversized format.
It looks weird and it makes us small, like we are living in a world with giants. He calls this project Zoom and Macro, and the concept is to "give the object new dimensions, strengthening its presence and inviting us to explore it, discovering hidden spaces and unnoticed nooks". It seems like he succeeded because the results are awesome.
Another artist is doing the complete opposite; she is making tiny versions of books.