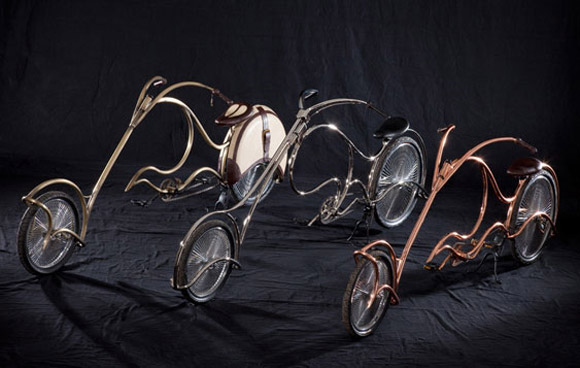 Sculptor John Hadar has from early age been drawn to the beauty of metal. One of his biggest works is the "metal bikes". They don't look like any kind of metal bikes, and the best part is that they are eco-friendly. That is also something that Hadar is obsessed with, to make every piece environmental friendly.
His bikes has their own names like for example Richard the Lionhearted, ER's Teardrop and The Christy Lynn. The last mentioned is dedicated to his friend that passed away a few years ago, so his work is really important to him. Some of the bikes are running on solar power, how awesome is that? Still they look stunning.
Other stunning bikes are these small ones that are made from watches.