Today we all know that street art is quite popular, especially pavement art. It is easy to spot, and the materials are simple, you only need a box of colored chalk. Here is a selection of some really nice pavement art found around the world, which shows famous characters. They are all unique: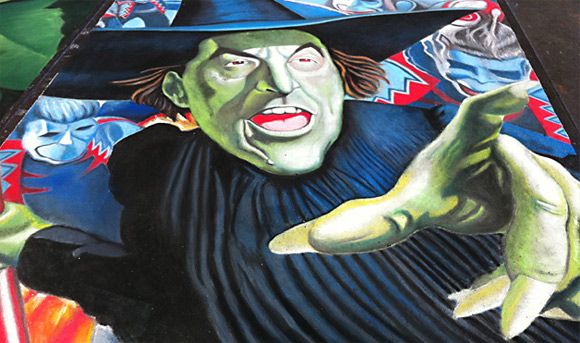 Wicked Witch of the West: Made during the 2010 International Chalk Festival in Florida by artist Jennifer Nichols Chaparro. It took her about 19 hours to finish it.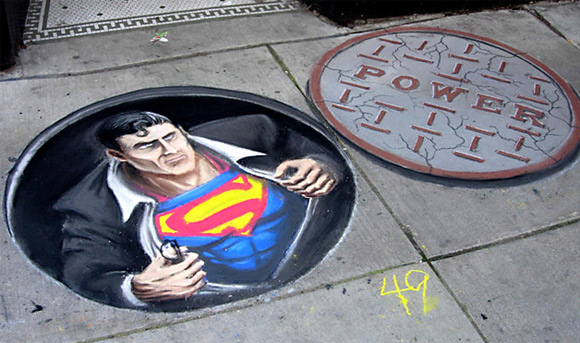 Superman: Artist Michael Macaulay from New England made this piece at the Syracuse Arts & Crafts Festival, and it took him about 4 hours to complete.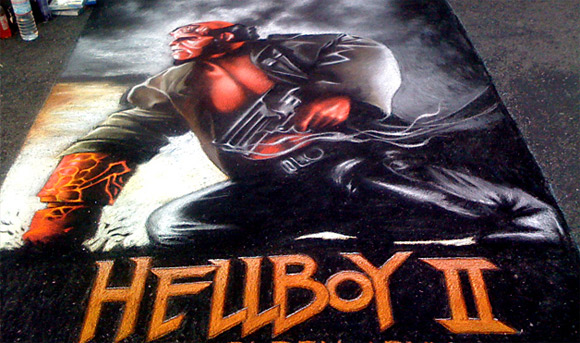 Hellboy: Made at Universal Studios in California by Julie Kirk. She chalk painted the movie poster for Hellboy II: The Golden Army.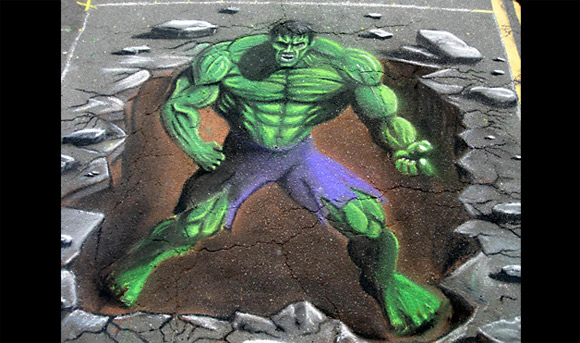 The Hulk: Another work of Michael Macaulay. Located at Harvard Square May Fair in Massachusetts. The work took him 5 hours to finish, and he won the Adult Division Award.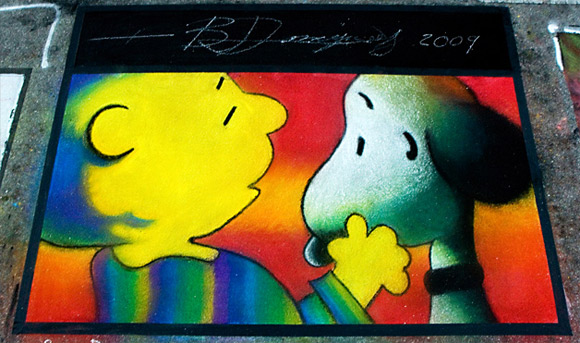 Charlie Brown and Snoopy: A work of artist Betty Dominguez where she spent 12 hours making it for the Florida's 15th Annual Street Painting Festival.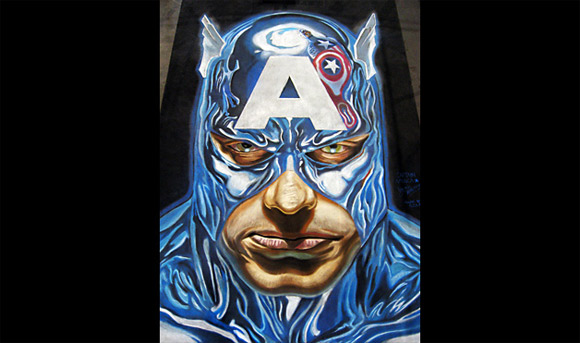 Captain America: Eric Maruscak made this for the New York Comic Con. He needed three days to finish it but it was definitely worth it.