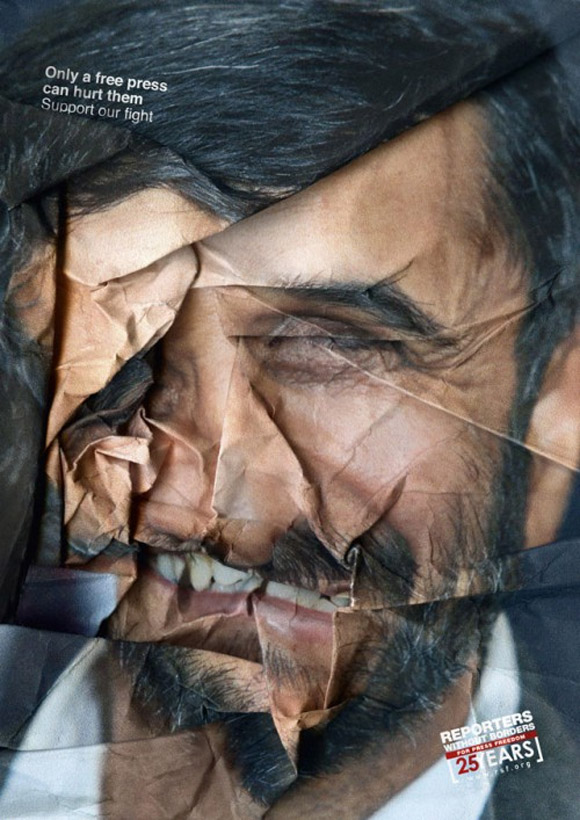 Amazing campaign ad fighting for freedom of press against presidents, ministers, generals and military leaders. The slogan is "Only a free press can hurt them", which is very true.
The ones that are holding this campaign are France-based international non-governmental organization Reporters Without Borders, but it was designed by designed by Saatchi & Saatchi and the artists Stephen J. Shanabrook and Veronika Georgieva. What you see is the leaders faces "crushed" on paper, symbolising how the press can hurt them on paper if they had the freedom to speak up and write the truth.
Other campaigns against the world leaders are this one that symbolically shows how dictators are afraid of the white computer mouse, which here represents the Internet and social network power.